The Titi Conservation Alliance was started in 2001 by a group of business owners within the tourist industry based around Manuel Antonio National Park, Costa Rica. Recognizing the need for conservation of their natural environment to maintain prosperity of the local economy, this group of entrepreneurs began the Titi Conservation Alliance with the mission of promoting sustainable development and conserving the biodiversity of Manuel Antonio. The organization's work has been essential for the preservation of the endangered Titi monkey, the smallest primate in Costa Rica whose unique habitat is the country's Central Pacific region.
Today, the Titi Conservation Alliance is an active leader and key advisor on local biodiversity conservation. Under the philosophy that We are all Part of the Solution, the organization works as a true Alliance, bringing a continued sense of unity to the community, and understanding that efforts as business owners, public entities and community members are greatly strengthened by environmental sustainability. Titi Conservation Alliance has become a sustainability partner for national electric company (ICE), Education Ministry and numerous private local businesses. The network of national and local businesses that support Titi Conservation Alliance is constantly growing. More and more people share our passion.
"Making the Difference Award" 2012, by the Aguirre Chamber of Commerce.
Twice winner of the Ford Motor Company Conservation Award.
International & National Conservation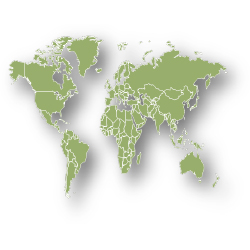 Titi Conservation Alliance works to save the amazing wildlife of Costa Rica's Central Pacific coast. This region contains almost half of the known species for the entire country and is the unique habitat for the flagship endangered grey-crowned titi monkey. The conservation of titi monkeys and other species requires immediate action.
Local Recognition & Expertise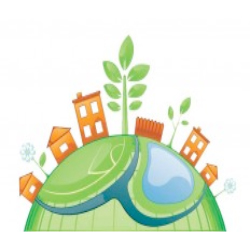 Essential when it comes to thinking globally and acting locally. The organization's alliances and agreements with local schools, public entities and local associations ensure the success of the various projects and volunteering. Working as advisors for the Chamber of Commerce and the Municipality. Titi Conservation Alliance has more than 15 years working in the area.
Long-Term Impact Projects
All the projects are designed to create a positive long term-impact for the communities and the environment that will be ultimately adopted by the community as a responsible entity. Proposed volunteering activities belong to larger conservation strategies and projects that have been going on for at least five years.
True & Genuine Alliance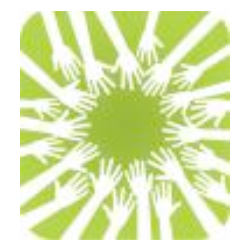 Operates as a real alliance between private and public sectors, and the community towards a more sustainable destination. Inhabitants, local development associations, private local companies, the Municipality, Education Ministry, schools, national Electric Company and the regional Palm Oil Company are some of the participants and supporters of the various projects.
TITI CONSERVATION ALLIANCE STAFF
Russ Jensen, Director
Education: MSc in Food and Resource Economics, University of Florida, 1985. BSc Agricultural Business Mgmt, Cornell University 1982
Russ Jensen recently joined the TCA after working nearly 20 years in tourism management in the Manuel Antonio area. Previously he worked in agribusiness operations management in Costa Rica and south Florida. Russ firmly believes that private sector initiatives such as the Titi Conservation Alliance are key to promote successful sustainable conservation and business enterprises. A founding member of the Alliance, Russ looks forward to working with the team and Alliance members as an active force for conservation and education in the Quepos Manuel Antonio community.
Juan Pablo Agüero, Forestry Engineer
Juan Pablo has a Forestry Engineering degree from the University of Costa Rica and has been working in environmental conservation and protection for over 20 years; 15 of which have been dedicated to the mission and efforts of Titi Conservation Alliance. "Working with the Alliance has been a fulfilling experience on many levels," says Juan Pablo, "because I've been able to combine the themes of conservation, environmental education and eco-tourism." Reinforcing many concepts learned in his studies, he is able to continually learn and expand on new information as well. Juan Pablo is a firm believer that our Quepos/Manuel Antonio community needs an environmental organization that represents our interests and, above all, puts the environment first. For him, Titi Conservation Alliance is all of that and more.
Wilberth Chacón, The Ant Man
He takes care of habitat reforestation, tree maintenance and other field tasks for the Naranjo River Biological Corridor since 2003. He's as local as local can get. Born in Quepos county and having spent all his life in the area, Wilberth knows his way around nature as few people do. Being a curious and hardworking man, Wilberth has taken courses related to Cacao Plantation Management and Exportation of Flowers. He has been a key guide and assistant for the various monitoring studies performed by Titi Conservation Alliance and allies, helping with nursery set-up, GPS studies, follow-up of reforestation areas, etc. He´s also a community leader and active member and belongs to different development local associations.