We are proud to announce that Titi Conservation Alliance has been named an honorary member of the newly formed Environmental Committee of the Chamber of Industry, Business and Tourism of Quepos (Comité de Ambiente de la Cámara de Turismo, Industria y Comercia de Quepos).
This newly established environmental committee in Quepos, Costa Rica, focuses on environmental education, positive environmental action and protection, as well as community outreach through activities such as natural area clean ups, organized festivals and events.
Alongside an incredible list of local organizations and businesses, Titi Conservation Alliance has been named an honorary member of the Comité Ambiental de Quepos and a schedule of activities has been drafted to keep working in unison with thru 2020 and beyond.
At Titi Conservation Alliance we strongly believe that working alongside local entities from different institutions, NGOs and local businesses provides more impactful results and brings sustainable benefits to our community, area wildlife and precious natural resources term.
Climate Change Committee of Quepos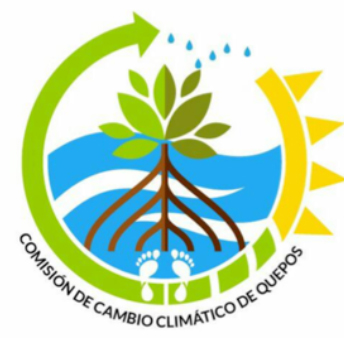 Every month a meeting is held at the Municipality of Quepos with professionals and local entities in order to find integral solutions to fight climate change. For instance, in the last meeting in June, contingency plans for Quepos were approved in case of a tsunami warning. Quepos' waste management has been discussed as well as nature-based solutions in case of floods in the Quepos area. This committee also plans to manage and have control on the greenhouse gas emissions and decrease the vulnerability of nature, economic and social aspects, in the canton, in a context of global climate change.
Titi Conservation Alliance is honored to be a part of these important meetings that will help secure a positive future for area residents, tourism, wildlife and our precious planet.