Over the last several weeks Titi Conservation Alliance has been actively reviving an ever popular Environmental Education program which we will continue to expand at various local schools in Quepos province.
Environmental Education classes by Titi Conservation Alliance and our network of member businesses cover a wide range of topics, including:
flora and fauna, biodiversity
local wildlife rescue centers
primates and tití monkeys
Río Naranjo Biological Corridor
mangrove ecosystem services
plastic contamination
solid and liquid waste management
recycling workshops
reforestation and tree nurseries
community based wildlife conservation
sustainable agriculture
mindfulness
global citizenship
introduction to the indigenous peoples of Costa Rica (specifically the Maleku indigenous reserve and people)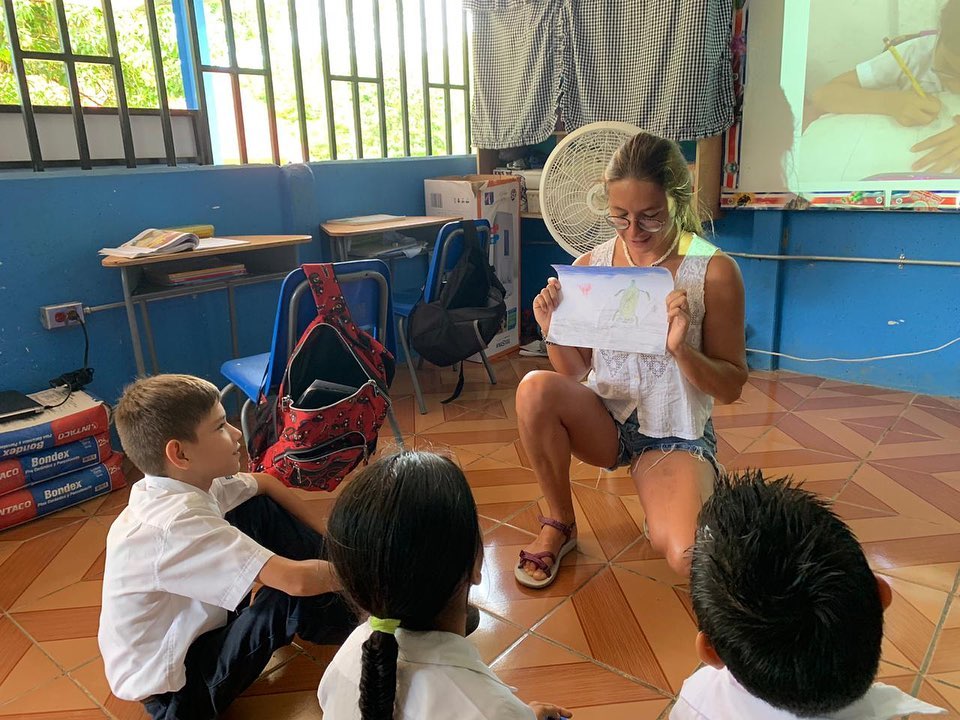 Whenever possible, special guests are invited to join TCA Environmental Education classes to cover specific topics. These carefully chosen professionals add great insight and knowledge to discussions for children interested in securing a better future for their environmental, wildlife and our oceans. At the start of our first ever Ocean Festival, Katharine Evans of Marine Conservation Costa Rica gave a class on "Corals: Biology, Threats, Protection and Restoration" at the local Quepos high school. It is great for these young individuals to learn more about what is happening both globally and locally.
Titi Conservation Alliance's Environmental Education program was submitted to the national Ministry of Education earlier this year in order to bring about and spread forth Environmental Education components in schools across the country.