Titi Conservation Alliance (TCA) played a pivotal role in the recent organization and execution of Costa Rica's very first Ocean Festival in Manuel Antonio/Quepos, proudly joined by several local businesses and TCA members, the Municipality of Quepos and SINAC/MINAE.
In celebration of World Environment Day (June 05) and World Oceans Day (June 08), we coordinated educational outreach from June 03 – 07 reaching a total of 271 students in area schools, including: Colegio Técnico Profesional (CTP Quepos), Escuela Finca Marítima, Escuela Manuel Antonio, Escuela Boca Vieja and Escuela Dos Bocas.
At CTP Quepos students received a Corals Comprehension and Restoration presentation by Katherine Evans of Marine Conservation Costa Rica, who is actively working on coral restoration in the area. Another student group had the opportunity to view a very special documentary not yet available to the public called Simbiosis, created by Pelagos, featuring the coral restoration program of Raising Coral in Golfo Dulce, Costa Rica.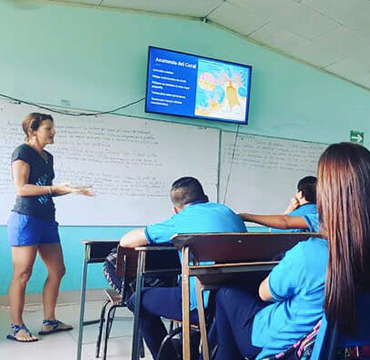 In the primary schools, we focused on issues of waste management, litter and ocean life through presentation, games and documentaries.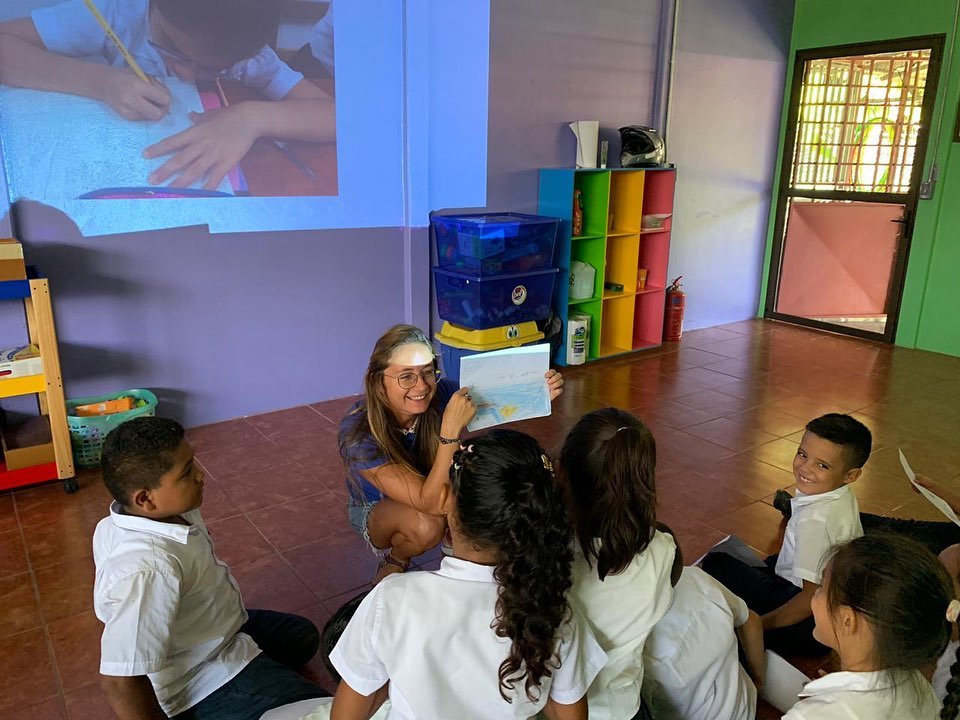 On June 8th, in celebration of World Oceans Day, two beach clean ups were hold in the morning: one at Espadilla Beach and another from CTP Quepos to the now famous Quepos sign. An enormous amount of trash was collected from the mangrove – a washing machine, multiple tires, plastic bottles, car windscreens and so much more.
In the afternoon, community members, students and tourists were invited to take part in various activities at Manuel Antonio National Park, among them the projection of Our Planet: High Seas (Nuestra Planeta: Alta Mar) on Netflix, an innovative recycling and drawing workshop, traditional dance, eco-friendly market and another projection of Simbiosis.
We extend a huge THANK YOU to everyone who participated in the first ever Ocean Festival in Manuel Antonio/Quepos!